Optical module: The global market is growing steadily
Time:2022-07-08
Views:1488
With the comprehensive layout of the construction of the 5G network era, information traffic will show explosive growth, and the application of technologies such as cloud computing and big data will drive the accelerated construction of global ultra-large-scale data centers, and also drive the iterative update and scale needs of optical module technology. According to the latest report on the global optical transceiver market released by Lightcounting, the optical transceiver market is $9 billion in 2021, and it is expected to increase to $14.5 billion in 2026, with a compound growth rate of 10% in 2021-2026, and the global demand for optical transceivers maintains a steady growth trend.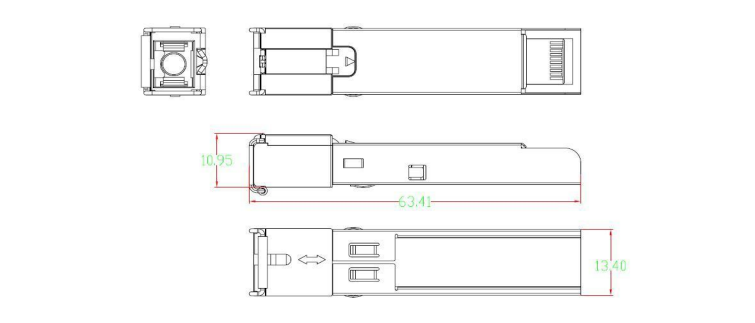 In recent years, with the exertion of labor costs and other advantages and the expansion of market demand, the share of Chinese manufacturers in the optical transceiver industry has been continuously improved, from 2015, only a Chinese enterprise of Optoment Technology entered the ranks of the world's top ten optical transceiver manufacturers, to 2021, Guangxun, Zhongji, Hisense, Ona entered the global top ten, accounting for a total of 26% of the global market share. In addition, with the gradual withdrawal of overseas manufacturers from the optical transceiver market in recent years, domestic enterprises have increased their investment in technology and 400G/800G high-speed fields, and China's optical transceiver industry is expected to continue to expand its advantages and obtain more impressive achievements in the future.
According to forecasts, thanks to the construction of data centers, the shipment of high-speed Ethernet optical modules for 200G, 400G and 800G will reach 2.22 million in 2021, and it is expected to reach 6 million in 2022.
houtaimima
During this period, as domestic optical transceiver manufacturers have risen from the 400G era and continue to consolidate their advantages towards the 800G era, 800G products are also expected to start gradually increasing in 2022.